Clutch Names Highway Media as a Top Marketing Company in Michigan for 2021
Clutch Names Highway Media as a Top Marketing Company in Michigan for 2021
Marketing is all about messaging and sometimes words aren't enough to convey what a business needs to say. The power of video has a long and well-documented history which no one can dispute, and mastering this craft is an es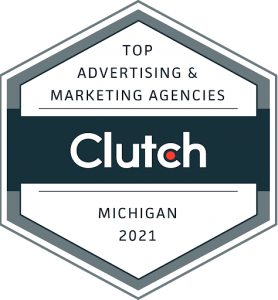 sential  skill that many companies will compete to possess.
With that being said, we are thrilled to have been named as a Top Marketing Company in Michigan by Clutch for the year 2021.
Clutch is an independent online reviews publisher that caters specifically to the B2B industry. They conduct research to put together an annual list of the best performing companies in every industry from around the world.
In order to be included among the best in any category, each company in their consideration pool will need to earn reviews from their clients.
Each review is put through a unique verification process where Clutch determines whether the information provided comes from legitimate sources. After that, they are assessed for quality and organized into the list that they release every year.
The entire process begins and ends with the cooperation and kindness of all the clients that took the time to leave reviews on the platform. We would like to thank all of our former and current partners that made this possible.
If your company wants to improve your messaging through compelling videos, we're your team. Contact us today and we can discuss your concepts today.